I did most of my art work in Geneva, Switzerland during my junior year in a painting course I took at the Geneva School of Fine Arts. It was a very interesting, exciting and definitely educational experience. Before then, I had taken an introductory Design course and an introductory Drawing course at Smith College during my second year in college.

My professor was Aldo Guarnera, a Genevese artist, who was very helpful throughout the year and whom I had great discussions with. Last time I saw Mr. Guarnera was when I ran into him at the Parc des Bastions in Geneva one summer. That was a nice surprise.

Most of these paintings are acrylic on paper.

Their original size is usually several square feet.

Any comments, questions and critiques are more than welcome! Send a note to art at eszter dot com.



Alienation, 1995



Pot 3, 1995


Nos jours 2 (Today 2), 1995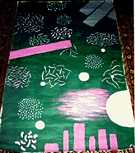 The City, 1994

First one, 1994



The Michelin Man, 1994


Untitled, 1994

Self-portrait, 1995 (guache on paper, approx. 8.5X10)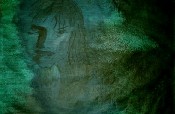 Nos Jours 2, 1995

Plan for a sculpture park
, 1994 (heavy paper, base: 20cmX15cm)
---
Feel free to leave you mark, please sign my Guestbook.
---
Back to Eszter Hargittai's Homepages
Last updated: September 1, 1997; web at eszter dot com